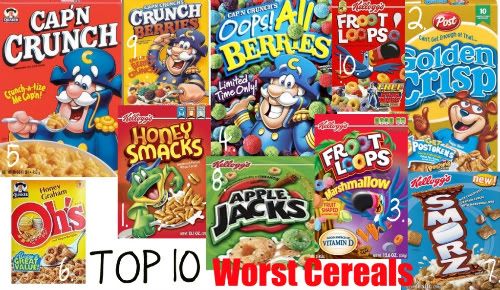 While I was poking around the internet I came across this article. Cereal is an easy go to when you're running low on time in the mornings, and because it just milky goodness. The soggier the better in my book. I can't say that I was completely surprised to see who made the top 10, but I was happy to see none of my Cheerios made the list.
The jist of it is to STAY FAR FAR away from ALL Cap'N Crunch and Froot Loops cereals.
Worst Cereals:
4.Cap'N Crunch ALL Berries
3.Froot Loops Marshmallows
1.Honey Smacks
Next time you're grocery shopping just swish right on by these cereals, and think SKINNY!
Now, go on witcha bad self and work it out.